SERVICE AREAS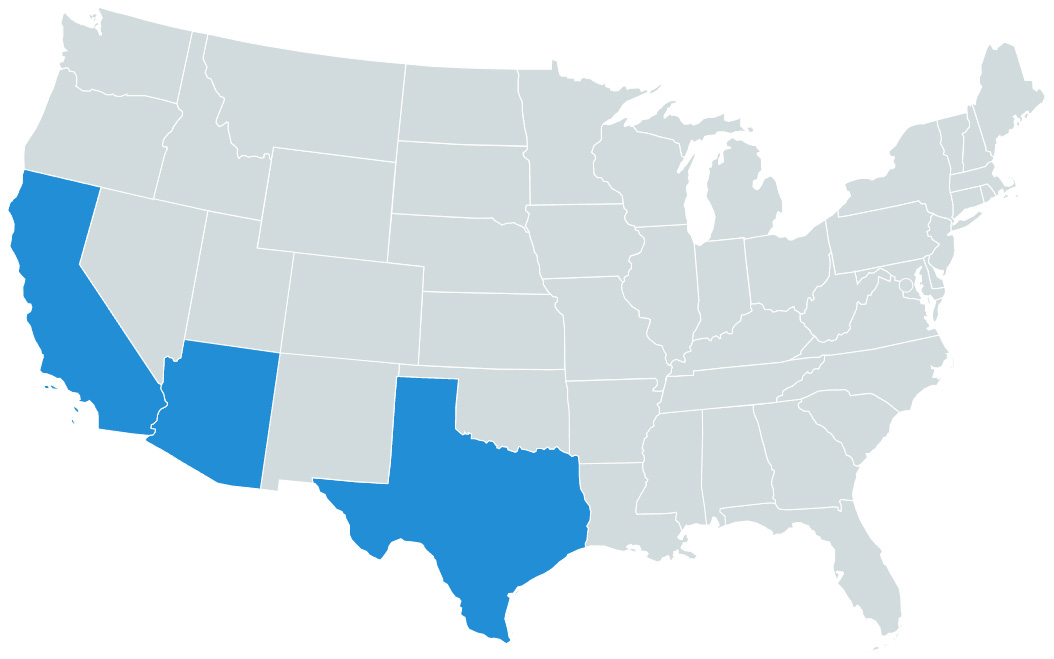 Our headquarters are located in Chandler, Arizona; however, we're currently licensed to do business in numerous states.
While we wish we could personally help our customers with their mortgage needs in all 50 states (and PR), unfortunately it takes a tremendous amount of time and money to ensure we're in compliance with each state's regulations. Good news is that we'll be adding more and more states to our service areas as we continue to grow.
Have a mortgage need in a state we're not licensed in? Reach out and we'd be happy to recommend someone who can help.